Bow Shoe Wraps by See Kate Sew
January 8, 2014 in Projects
Make these simple and adorable bow shoe wraps to wrap up your boots this winter! You can even wrap your high top sneakers in them. I love these because they can totally dress up a boring pair of shoes or just add an extra dimension to your outfit. Plus, they add a layer of warmth. When I wear them I find that people are drawn to looking at my feet. I think in a good way. 😉
These are really easy to make!
Bow Boot Wraps
Materials:
-1/2 yard fabric
-velcro
-needle and thread
-fusible interfacing
–bow boot wrap downloadable pattern piece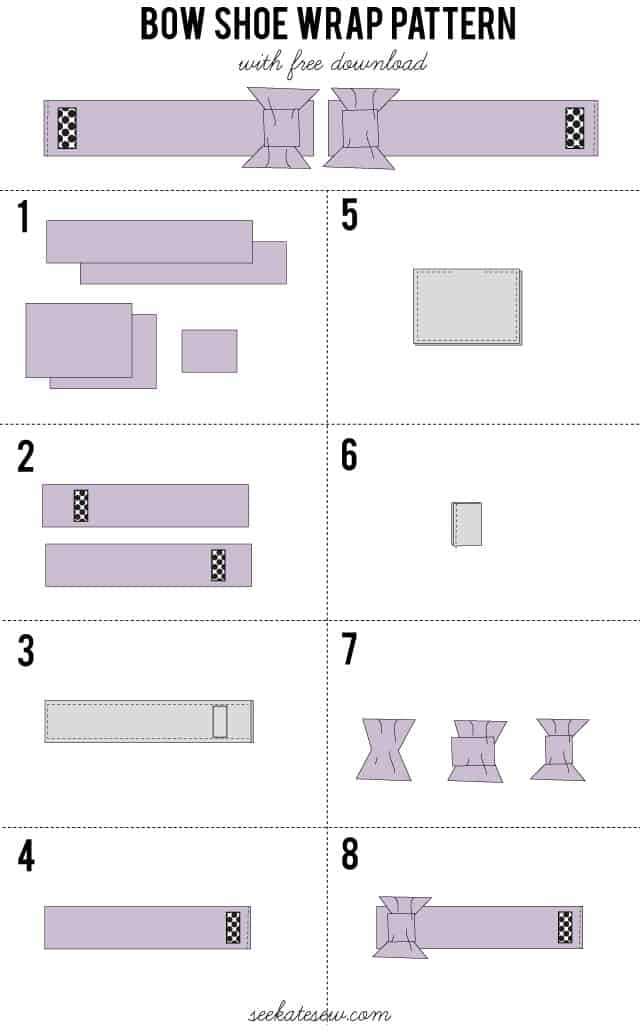 1. Print pattern and cut pieces from fabric. You will have two wrap pieces, two bow pieces and 1 bow middle piece. Fuse fusible interfacing to the back of 1 wrap piece, 1 bow piece and the bow middle piece.
2. Sew velcro on opposite ends of the wrap pieces. You will want to measure around your boot or shoes to make sure they will fit properly.
3. Pin wrap pieces right sides together and sew both long edges and one short end.
4. Turn and fold under short edge that was left open. Topstitch closed.
5. Sew bow pieces together with right sides together, leaving a 2-3″ opening in one of the sides.
6. Fold bow middle piece in half and sew. Turn right side out.
7. Gather bow in the middle and wrap bow middle piece around it. Hold.
8. Hold bow in place as you hand stitch it to your wrap on one side. Use a slip stitch so you don't see the stitches.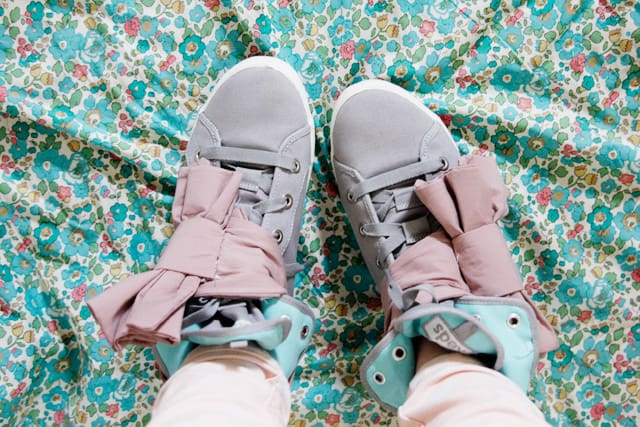 Ta da!
Also check out my removable faux fur shoe lining.