Newsboy Hat Pattern
April 16, 2014 in News
This little Newsboy Hat Pattern is adorable…I just had to share the pattern with you! You can find the pattern here; it is sold on an etsy shop called ButterflyTree. You can just buy, download, and print it…so easy! It was such a fun sew! I sewed this for my son's 6 month pictures out of a heavy corduroy I had from high school (I had sewn a pair of pants from it…oh yeah, that's right…I think I may have worn them once lol)! 🙂 The pattern I bought has infant and toddler sizes, but, she has child and adult size patterns too! So, you could make the whole family one! Scroll down to see the girly one! Happy Sewing!
All pictures of my son in the corduroy hat and vest were taken by one of my best friends: J Marie Photography. She is so talented!
I appliqued a matching vest on the front of a onesie as well!
The picture below is from her etsy site ButterflyTree. I wanted to show how it's totally cute in girl too! How adorable is that!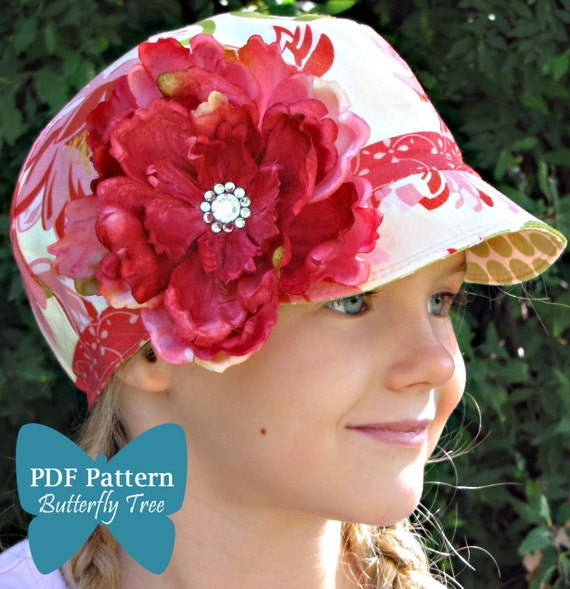 And here it is adult style (picture from her etsy shop, ButterflyTree)