Old Fashioned County Fair Party
April 30, 2014 in News
My sister, Lexi, is so creative, I just had to share the first birthday party she threw for my lil nephew! (Thanks, Lex, for letting me share)! She and her husband threw him an Old Fashioned County Fair party. She did a lot of research online to get the ideas flowing and then, added her own personal touch! She also had me sew a few things for the party! Enjoy the pics!
Party invite…
County Fair Entrance…Welcome!
Here is our guest of honor, dressed per the theme, Carter! What a handsome young chap!
Photograph (below) by Stephanie Doll Photography.
Here is the delicious spread Lexi and her husband prepared…I love how the corn dogs were presented! And, there were pulled pork sandwiches, mac-n-cheese (can never go wrong there), baked beans, veggies, and fruit.
Celery and yummy red peppers with ranch dip…adorably displayed.
Popcorn Boxes from Hobby Lobby (of which, has a lot of great themed party supplies)!
Lemonade and mason jars with awesome straws!
Pie for dessert…added bonus…they made scrumptious homemade ice cream!!!
Ice cream maker used…found at Bed Bath and Beyond. Nice touch…it's even "old fashioned." 🙂
I observed the ice cream being made and it didn't seem too difficult!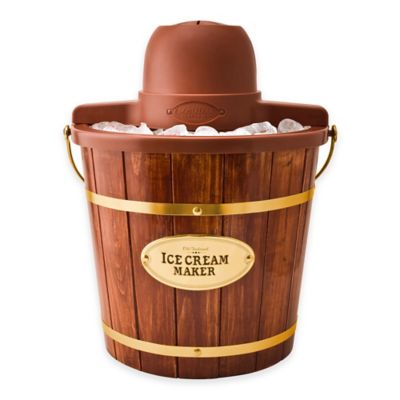 Bite size carmel apples! Mmmm! Here's how to make them!
You can sew this banner with Totally Stitchin' Elise's fun tutorial!
The Birthday Boy's chair
Clever way to display the monthly pictures on a piece of burlap ribbon…
County fair games:
My youngest sister, Kate, made this bean bag toss…she did such a great job! I sewed the bean bags…here's the ridiculously easy bean bag tutorial!
Playing games! (Carter, in his second outfit, after the birthday boy dug into his delicious pie…scroll down, there's a tutorial link on how to make the little cardigan onesie)!
Toss the ring on a soda and win that soda!
My sis had me sew these little cardigan onesies (using this sewing tutorial) for a possible party outfit, but, also for one year pictures! It was so fun and easy and so adorable with his homemade bow tie that my sister made using this video tutorial. For the cardigan onesie, you just start with a bought onesie, cut it, and add some bias tape and buttons…this tutorial walks you through it!
Carter's awesome one year old photos were taken by Stephanie Doll Photography!
What a great model! Stephanie Doll Photography (great photographs, Stephanie…also, I like your name too)! 🙂
Cardigan onesies…
Sewing the buttons on with my machine!!
Such a cute idea, I had to make my son, Logan, one of these cardigans for the partay!
Cousins…just hangin' out old fashion county fair style! 🙂
Hopefully, you can pick up some crafty ideas from this story and as always, Happy Sewing! 🙂